A few generations ago, an employee joined a company and stayed with the company until his/her retirement. However, in recent times, employees have evolved and are constantly on the lookout for better opportunities and more diverse roles that will give them the chance to increase their knowledge, pay scale and skills.
For businesses this means a full-time hire might not work out to be the best candidate for the position due to mismatch in expectations, leading to high turnover rate, increase in recruiting costs and possibly damaging the company's reputation. Therefore, in today's ever-changing job environment, more businesses are opting for contracts to hire positions, through various staffing agencies.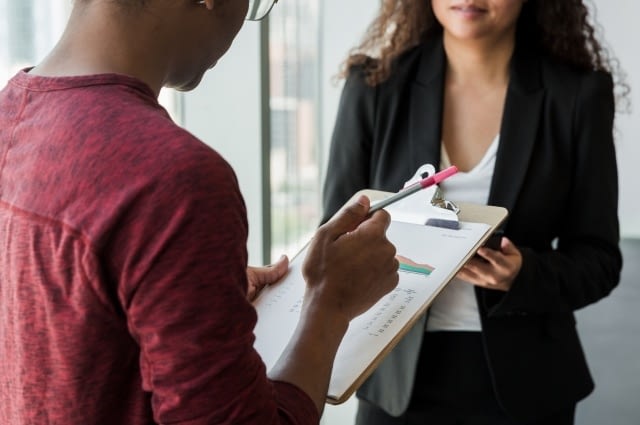 What is a Contract to Hire?
When a company chooses to hire employees on a contract to hire(c2h) basis versus direct hire, it means that the candidate is hired through placement agencies on a temporary or contract basis. If the c2h candidate is a good fit, the company can then choose to hire him/her as a permanent employee. This kind of position is different from independent contract jobs, who are self employed freelancers.
A contract to hire employees works for the company on a contractual basis, but remains on the payroll of the placement agency.  However, it is important to ensure that the staffing firm and the candidate understands the terms of the employment clearly to avoid any unforeseen difficulties.
Benefits of Contract to Hire
Reduced Screening Time
The time spent to screen, test, interview and conduct verifications of each candidate, costs time and money. Most companies do not have the resources to commit into vetting through the thousands of applicants for contract jobs in India, which is why recruitment agencies such as Red Bixbite Solutions are enlisted to aid in this process.
Staffing agencies have the resources and time to vet through potential job candidates.  They will screen, test, conduct background checks and verify the candidate's qualifications, before sending them to you, for the final interview.  If the candidate is a good fit for your company, then he/she can start immediately.  The fast turnaround time means you can fill positions easily to complete your project deadlines and goals with qualified candidates.  C2h positions are more attractive as it reduces recruiting costs from the get go.  There are no onboarding expenses, salary negotiations, benefits packages etc.  The best thing is that once the contract is finished, you can choose to transition the employee on to your payroll or simply let them go.
Trial Period Before Hiring
Every business has encountered the situation where valuable time and effort was put into finding a full-time candidate, only to discover the candidate was not a good fit for the organization.  The benefit of contract employment is that businesses get to have a "test drive" to see if the candidate is as good in reality as they were on paper.  If the contract to hire employee meets your expectations then you can hire them as a permanent full-time employee.  This can result in a lower turnover rate, boost company image and save on hiring expenses.
Budget Friendly
Sometimes budgets can force companies from hiring the talent they need to meet project goals and deadlines.  C2h positions are a great alternative as it gives the employer a chance to assess the candidate while ensuring the work is being done.  Additionally, since the nature of contractual employment does not require the company to pay benefits, provide healthcare, etc., businesses can save money by hiring only those who have the qualifications, match job requirements and expectations.
Ever Changing Work Roles
As new projects are acquired, a company can hire as per their needs.  Existing permanent staff may not have all the skills required, which makes contract positions an easy solution for new projects that require different skills sets than those of existing permanent staff members. Moreover, a fresh perspective might also be what is needed to complete your project, which a new member can provide.
Red Bixbite Solutions Pvt Ltd is one of the best in Pune job consultancy, that offers solutions for all your staffing needs. When you choose Red Bixbite Solutions as your staffing partner, you can:
Benefits of Red Bixbite Contract to Hire Solutions