This is an online platform for users who can socialize with their friends/buddy by mapping them as references. This will help companies to find suitable references for their job requirements. One platform which solves multiple user needs at a time.
Watch more space and register yourself in revolutionary market trends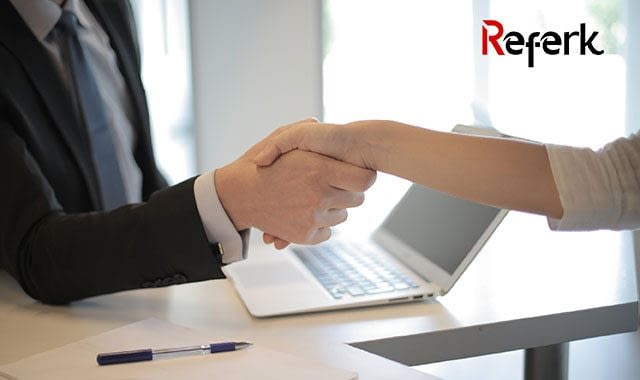 RecBot ( Applicant Tracking system)
RecBot is a cloud led automation solution specifically designed for the end to end recruitment process. This software help you to attract best suitable talent onboard with minimal recruiting efforts
Data Analytics and Dashboard -
This is particularly designed for gaining business value by identifying recruitment performance with the help of historical data. Define success story of recruitment efforts and business intelligence.
Keep your candidate engaged during every step of the recruitment business process. With Automated follow up, assessment, real time feedback with minimal manual intervention.
Customisable requisition workflow
Every organization has their own customisable recruitment workflow per Industry standard, different roles and responsibilities,
vertical, job function, business process. Drag and drop requisition workflow helps to customise overall process.
Recruiters can prepare job descriptions with available multiple job templates and one click recruiters can publish the job at various job portals to maximise the reach of job seekers.
Keep all data safe and secure with the most trusted encryption algorithm model. Execute compliant recruitment that meets the regulatory requirements.
Timeup - (Time and attendance system)
This is the cloud based system where clients can manage attendance remotely as well as physically very efficiently. Its next generation revolutionary solution to get more productive outcomes from the task force.
Location based check in and check out
if you are managing workers who are out due nature work responsibility or due to work from home a facility. This is one of the good ways to manage assigned tasks as per location. And Also HR can take care the health and safety perspective of the employee.
To make the work environment healthier remotely as well as in office ,This system would help other team members to know about each individual timings to avoid disturbance during work time.
This app will help to provide a productive data trend about the work force so that companies can plan their performance and projects accordingly.
it's one of the most cost effective solutions in the market for time and attendance problems for remote workers.