Augmented reality solutions
Science fiction is soon becoming a reality as technology continues evolving by turning fiction/fantasy into reality. Augmented Reality is an emerging technology that has captured the interests of people around the world. 
It is already being used to enhance customer experiences by allowing users to see, touch and hear products by blurring the lines of reality.
What is augmented reality
In simple terms, Augmented Reality(AR) superimposes an overlay image onto the real world. For example, navigation apps that show users, restaurants and places of interests on their route. Augmented reality allows users to point their smartphones, for example, at a structure in front of them to see its historical information. However, the use of augmented reality is not confined to just smartphones.
Future of augmented reality
In today's business world keeping up with the changes in technology and utilizing its full benefits helps you stay ahead of the competition.  Various industries can take advantage of AR products to enhance customer experience.  The following industries have already benefited from incorporating augmented reality into their field of work:
Architecture Firms
Healthcare
Military
Education
Retail Shops (furniture, cosmetics, etc.)
Airports, etc.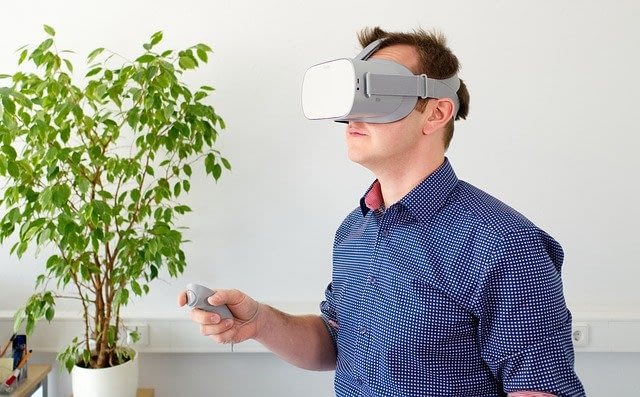 Our experts specialize in developing augmented reality solutions that meet your business needs exactly.  We will work with you so that you can adopt augmented reality into your business and provide your customers more information, enhance customer experience through visualization, such as enabling a customer to see what a piece of furniture would look like in their homes and creating brand awareness by staying ahead of your competition.
Augmented reality is growing rapidly and its ability to change how customers shop, work, play and live will impact how successful businesses are.  By adopting this new technology with the help of our experts, you can capture the market by being at the forefront of this evolution.
For further more information about our Augmented Reality Solutions, please feel free to contact us for your requirements.